If you wish to make your gift to St. Andrew's in US Dollars, there are several options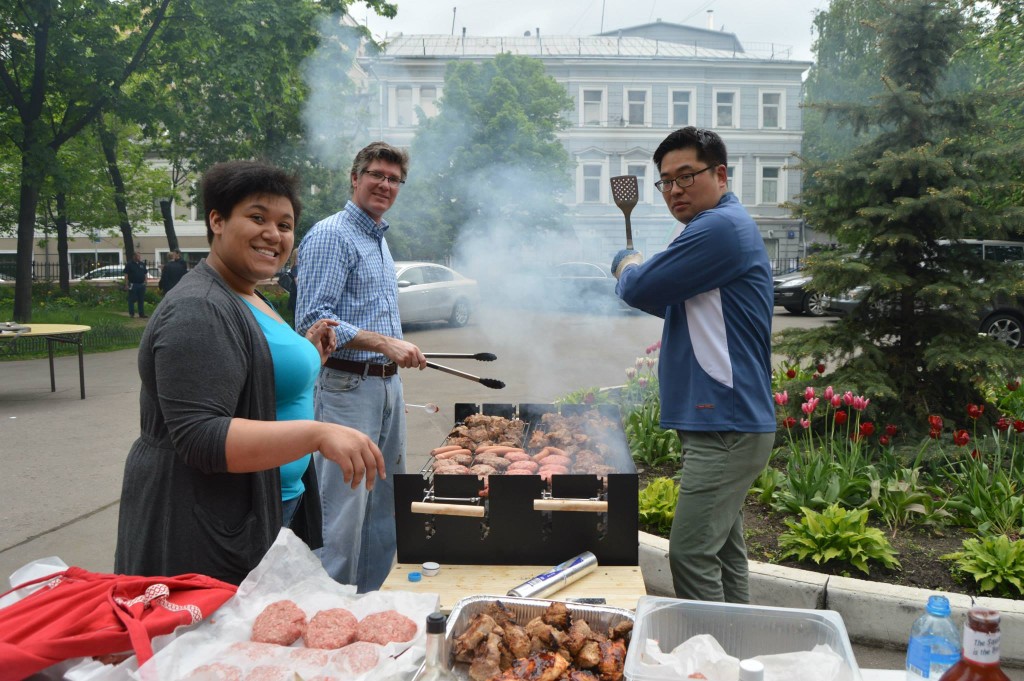 1. If you would like to give to the general work and ministry of St Andrew's, then you can give via the Diocese of Europe – through bank transfer to the UK. Please do write to us at administrator@standrewsmoscow.org to let us know of your donation, so that we can ensure the money gets to the right place.
We will assume that the gift is to be used for general funds, rather than restoration purposes, unless you tell us.
Barclays Bank
Account name: The Diocese in Europe Fund
Account Number: 40317039
Sort-code: 20-06-13
Swiftbic code: BARCGB22
IBAN number: GB07 BARC 2006 1340 3170 39
Reference: MOSCOW/___________________ (your surname)
2. If you wish to restrict your donation to St Andrew's Restoration, we encourage you to contribute to the Friends of St Andrews USA, Inc.

FOSA's charter limits its grant making to the support of "bricks and mortar" projects that support restoration of St Andrew's listed building. FOSA is registered as an IRS approved 501(c)3, guaranteeing U.S. taxpayers their donation is tax deductible. In addition, because FOSA's charter limits its grants to building works, donations to FOSA are eligible to participate in corporate matching programs.

We ask prospective donors to check with their employer as in some cases, corporations will match their employee's donations $1 for $1.  
Donations by Check should be made payable to Friends of St Andrews USA, Inc. and mailed to Jay C. Scott, CPA and Friends of St Andrews USA, Inc. Treasurer 5200 South Yale Avenue, Suite 307 Tulsa, Oklahoma 74135-7487   Phone: 1-918-292-8165 Fax: 1-539-664-5706  
If you wish to make a wire transfer or if you have any questions regarding the operation of the 501(c)3, you may contact Corwin Rose, FOSA-USA Chairman, or board member, Pat Davis Szymczak, at administrator@standrewsmoscow.org
3. All US Dollar and non UK donors are also welcome to make their gifts for the restoration of St Andrew's online through our JustGiving campaign,
Unfortunately, if you donate this way, there will be no tax benefits or corporate matching opportunities.